Vaultoro direct is an easy OTC (over the counter) solution for buying and selling assets on Vaultoro.
Once you have deposited Cryptocurrency in your Vaultoro account and you are ready to make your first order.
Select the cryptocurrency and precious metals you want to trade with the help of the dropdown and add in the amount you want to pay with.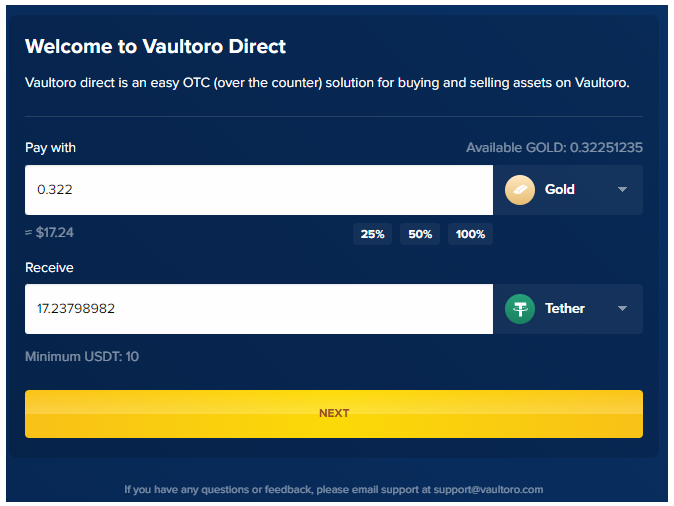 After clicking next, you will receive a confirmation page as shown below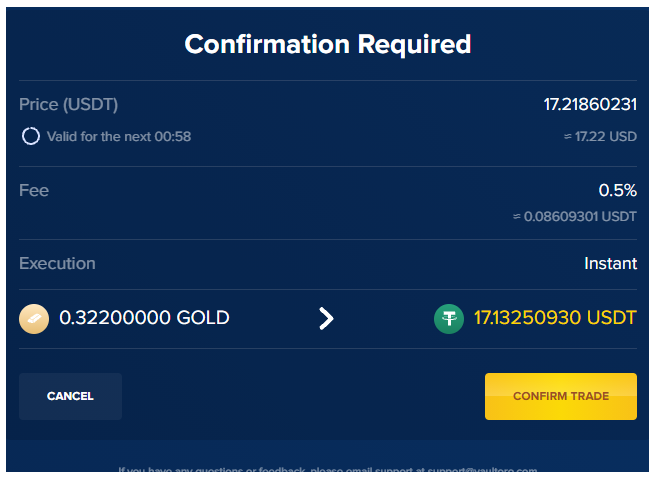 Please check the rate before confirming the trade. Only confirm your transaction if you're happy with the rate.
Once you confirm the order ( Confirm Trade) the trade will take place.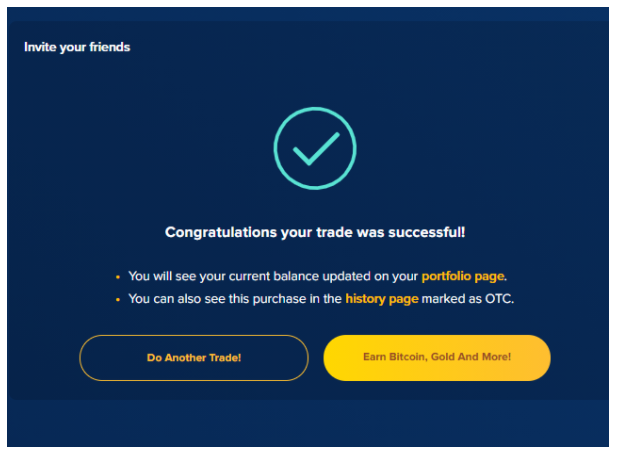 (NOTE: if you are a novice trader please inform yourself about the risks of trading.)
Go back to our Homepage: Vaultoro.com